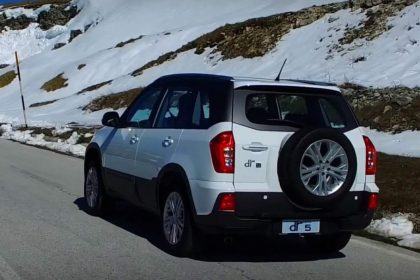 The Italian automotive brand DR Automobiles has begun the commercialisation of its SUVs with bi-fuel (Autogas/gasoline) engines in Spain. DR's range consists of four models, DR3, DR4 DR EVO 5 and DR6, which are also sold with the simple gasoline version.
The LPG vehicles are offered with powers ranging from 106 to 152 horsepower (HP) and all are certified with the ECO label of the Spanish General Direction of Transport (DGT). The sales prices go from 16,300 to 21,780 Euros.
The DR3 is the smallest SUV and is powered by a 1.5 HP 106 engine. The DR4 features a 1.6 engine of 115 HP, followed by the DR Evo 5 with a 1.6 engine of 126 HP and the DR6 with a 150 HP 1.5 Turbo engine.
The sales of the four DR models in Spain is the result of an agreement between DR Automobiles and the distributors Invicta NorthSpain (North), Import Motor Ibérica (South) and Grupo Lobauto (Catalonia).
The company's commercial network arrived in the Iberian Peninsula at the end of last year.